Get smart with salad dressing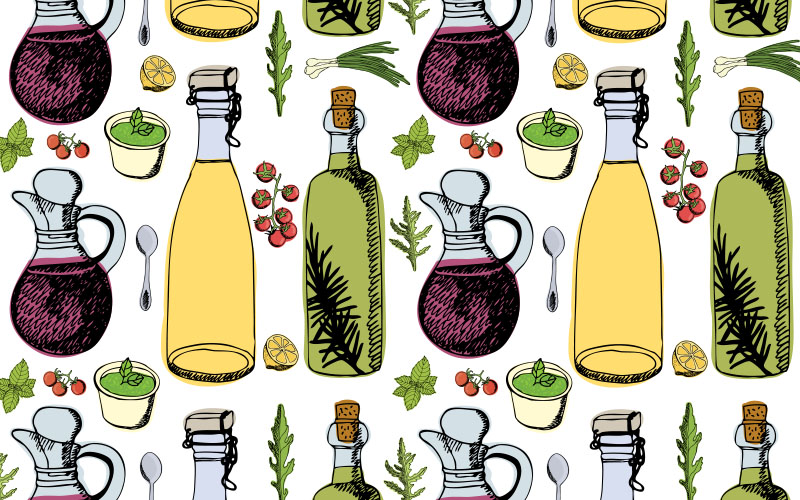 A good salad dressing is essential to make your recipe complete by enhancing and complementing the ingredients of the dish.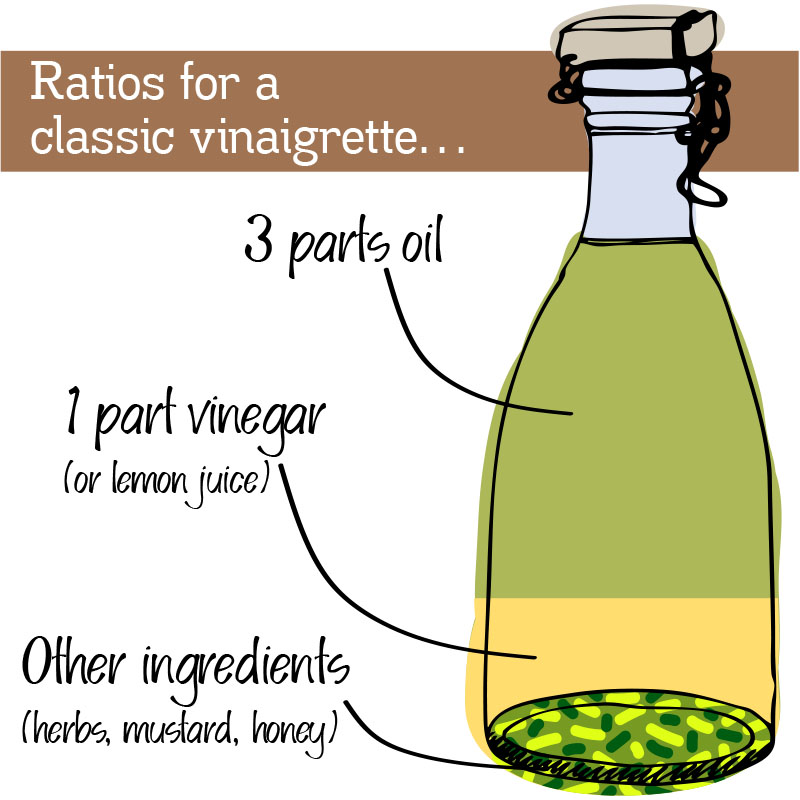 Make a basic salad dressing
The ratio for a classic vinaigrette is three parts oil (try extra virgin olive oil, cold pressed rapeseed, avocado or walnut oil) to one part acid (lemon juice, red wine vinegar or apple cider vinegar).
Whisk or shake together, then season to taste and add any extras such as mustard, honey, herbs, or spices.
For an exciting addition to summer salads, add the brightness and freshness of fruit using a fruit infused vinegar.
Dress smart
The actual time you dress a salad is vital to how it tastes and also to its texture.
If you add the dressing too early it can wilt leaves too much, making everything limp and slimy.
Have you ever noticed a bitter flavour in shop-bought pasta or couscous salads? Acidic dressings have this effect if used too far in advance.
To avoid this and to retain a fresh flavour, dress with vinegar or citrus juice no more than 10 minutes ahead of serving.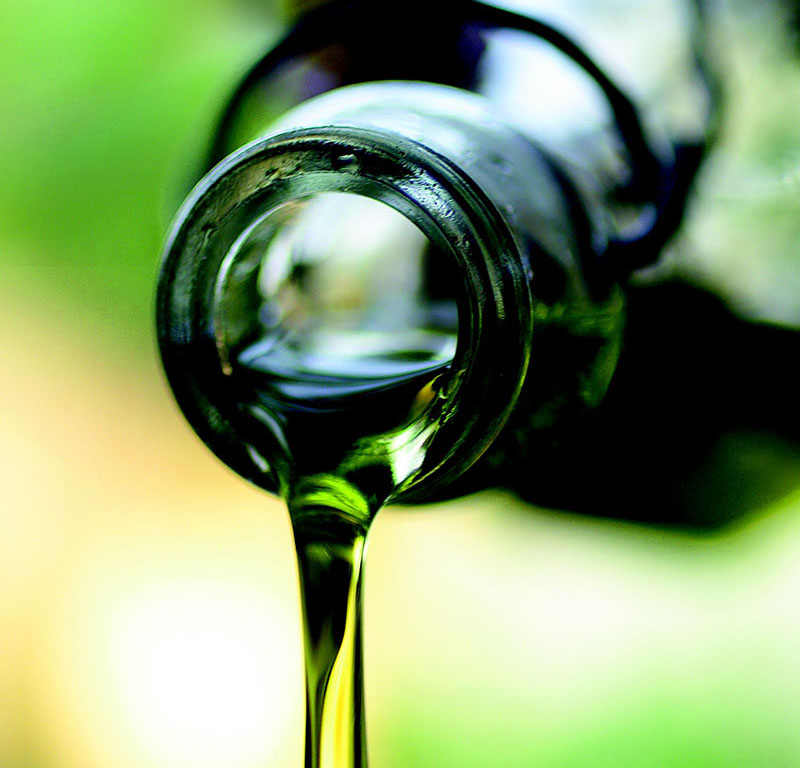 Some interesting salad dressings to make
Classic Caesar Salad Dressing

In a small food processor, whizz together 3tbsp freshly grated Parmesan, 3 chopped tinned anchovy fillets, 1 small chopped garlic clove, 1tsp Dijon mustard, quarter tsp Worcestershire sauce and 1tsp fresh lemon juice until well combined. Add one large egg yolk and whizz again. Keep the processor running and gradually pour in 2tbsp olive oil and 1tbsp hot water until the dressing is smooth. Season to taste.
Try with crunchy lettuce and croutons
Creamy Tarragon Salad Dressing

Mix the juice of 1 lemon with half teaspoon caster sugar. Whisk in 3tbsp extra virgin olive oil, then 4tbsp double cream, stir in 2tbsp each of finely chopped shallots and chives and some chopped fresh tarragon, season with salt and pepper.
Try with a simple lettuce salad
Herby Yogurt Salad Dressing

Mix together 100ml natural yogurt, 1tsp Dijon mustard, 2tsp white wine vinegar and 2tbsp finely chopped herbs (such as tarragon, parsley and chives). Season to taste.
Try with falafels, potatoes
Horseradish Salad Dressing

Whisk together 1tbsp Worcestershire sauce, 1tbsp olive oil, 1tsp horseradish sauce and 1tsp red wine vinegar.
Try with beef, mackerel, beetroot
Pomegranate Salad Dressing

Whisk together 1tbsp pomegranate molasses, 6tbsp olive oil,1tbsp white wine vinegar then season.
Try with chicken, lamb, couscous, rice
Salsa Verde Salad Dressing

In a small blender make a chunky dressing – whizz 25g each of fresh basil, fresh mint, fresh parsley, 1tbsp drained and rinsed capers, 3 tinned anchovy fillets, 1 small garlic clove, 1tsp Dijon mustard, juice of half a lemon and 5tbsp olive oil. Mix in 1tbsp cold water to thin it down if required. Season to taste.
Try with lamb, salmon, new potatoes
Soy, Lime & Sesame Salad Dressing

Whisk together 2tbsp soy sauce, toasted sesame oil, juice and zest of 1 lime, half deseeded and finely chopped red chilli, 1tsp runny honey and 2tsp finely grated root ginger until combined.
Try with salads, vegetables, grilled chicken
Spicy Citrus Salad Dressing

Gently heat 4tbsp olive oil in a frying pan and toast 1tsp each of bruised coriander and cumin seeds for 5 mins until fragrant. Remove from the heat and whisk in 4tbsp fresh orange juice, 1 tbsp sherry vinegar and 1tbsp runny honey. Allow to cool and season to taste.
Find the best oils, vinegars and dressings
Sign up to receive our newsletter
For the latest producer info, shows, markets, recipes, competitions and more each month.
Please be assured that we don't sell or pass on your information to third parties.
Keep up to date with:
New and approved producers and produce
Offers, discounts, competitions and more
Seasonal produce and great tasting downloadable recipe ideas
Shows, events and markets