Three new 'Delectables' in the Fudge Kitchen range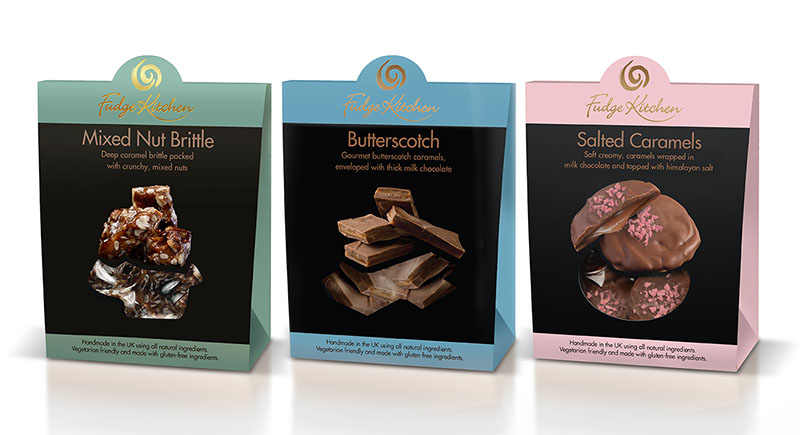 Fudge Kitchen
 has introduced three new varieties to add to its 'Delectables' range. The brittles and caramels consist of Mixed Nut Brittle, Butterscotch and Himalayan Salted Caramels.
Just like Fudge Kitchen's fudge, these sugar confections are authentically handmade in small batches. The caramels are hand-rolled for a beautiful smooth texture and hand-stretching creates the perfect snap for their brittles.
Only the finest natural ingredients are used and locally sourced where possible.
All are beautifully packaged making a perfect gift for a host, a coffee morning contribution or as an affordable luxury or just for yourself.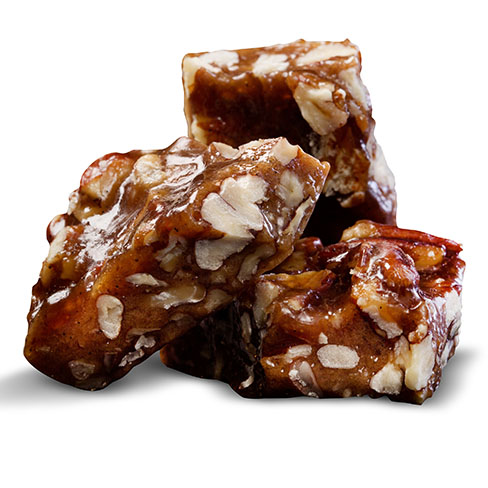 Mixed Nut Brittle
A deep caramel brittle, hand stretched on marble counters for just the right sweet snap, embedded with a salty, crunchy medley of walnuts, hazelnuts, almond and peanuts. Taste and texture perfection.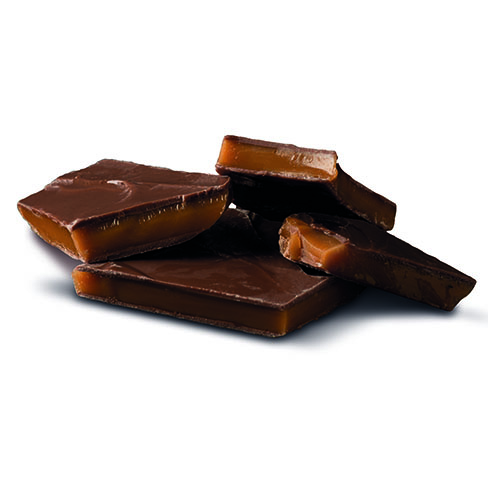 Butterscotch
Generous butterscotch caramel slices, smothered in thick, premium milk chocolate. An iconic British favourite brought hand worked to its zenith of creamy butteriness.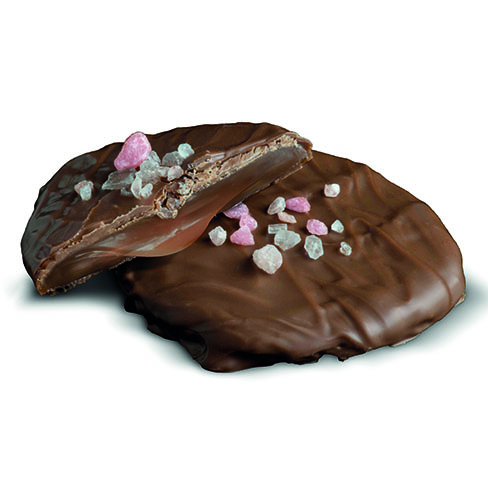 Himalayan Salted Caramels
Soft, sweet, creamy caramel perfectly balanced with a sprinkling of Himalayan salt. Each one hand rolled in milk chocolate and topped with pink Himalayan salt crystals. Three taste sensations, one sensational experience.
Sign up to receive our newsletter
For the latest producer info, shows, markets, recipes, competitions and more each month.
Please be assured that we don't sell or pass on your information to third parties.
Keep up to date with:
New and approved producers and produce
Offers, discounts, competitions and more
Seasonal produce and great tasting downloadable recipe ideas
Shows, events and markets