Chicken with Saffron & Green Olives
Serves 6-8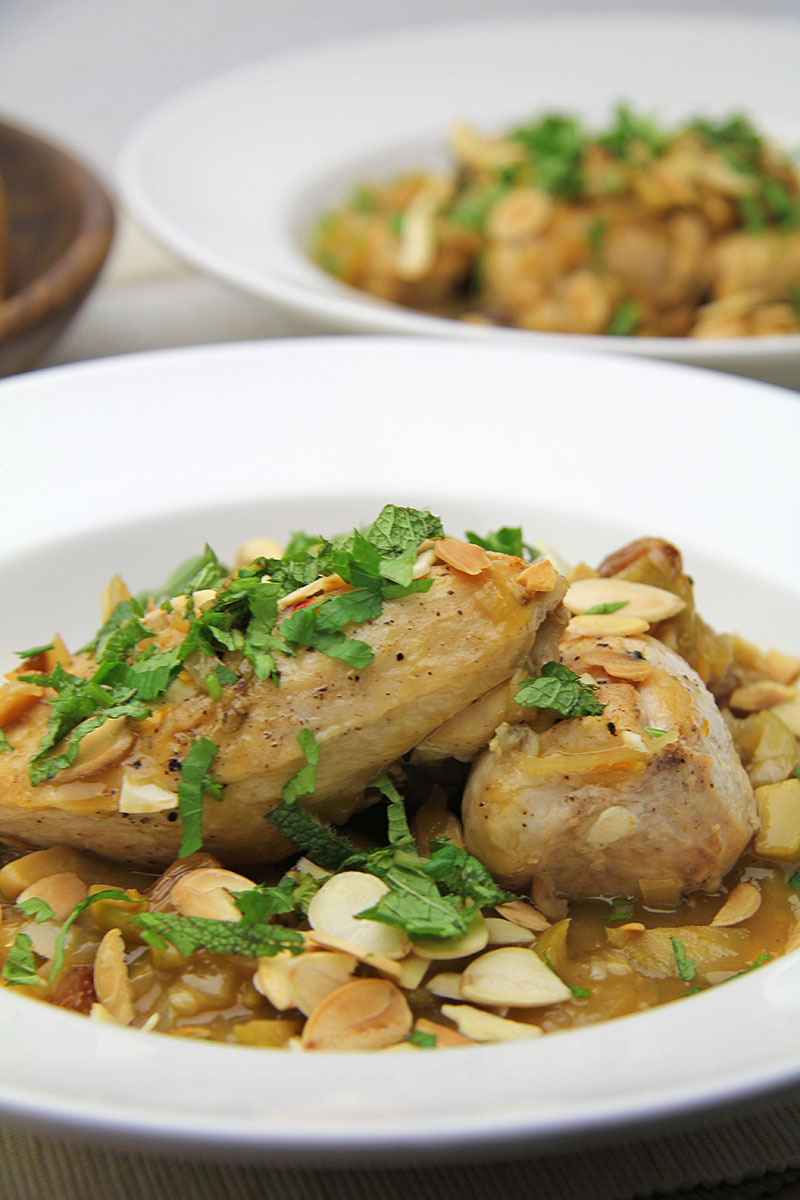 This dish explores the flavours of Andalusia, a sun-baked southern region of Spain.
Saffron brings a subtle honeyed fragrance to the fruity olives and zesty orange making a wonderful sauce for succulent chicken.
Ingredients
50g flaked almonds
250ml chicken stock
2 tbsp raisins or sultanas
a good pinch of saffron (24 to 30 threads)
4 boneless, skinless chicken breasts, cut in half
4 boneless, skinless chicken thighs
salt and black pepper
4 tbsp olive oil
1 large Spanish onion, chopped
5 – 6 cloves garlic, chopped
2 tablespoons plain flour
50ml sherry (medium dry)
200ml dry white wine
150g top-quality, pitted, green olives, coarsely chopped
1 tbsp orange zest
juice of half an orange (about 60ml)
a good handful flat-leaf parsley, chopped
small handful mint, chopped
warm crusty bread to serve
Method
Toast the almonds in a dry frying pan over a medium heat, stirring occasionally until golden brown. Tip into a bowl and set aside.
In a small saucepan, combine the chicken stock, raisins, and saffron, over a low heat. Let the mixture steep while you prepare the chicken.
Season the chicken with salt and pepper.
In a large frying pan (big enough to accommodate everything later on), heat the olive oil on medium-high.
Fry the chicken in batches for 8-10 minutes each until it is browned on both sides. Transfer to a plate.
Add the onion and garlic to the frying pan. Cook, stirring occasionally, until the onion softens, about 4 minutes but don't allow to brown.
Stir in the flour and continue cooking gently, stirring all the time for another minute. Stir in the sherry and white wine and bring to a simmer stirring all the while.
Add the olives, orange juice and zest, and saffron stock, stir to mix.
Add the chicken and any juices back into the pan. Simmer until the chicken is cooked through, for around 5 – 7 minutes more.
Serve the chicken in shallow bowls topped with the herbs and almonds.
Serve with the bread alongside for mopping up the juices.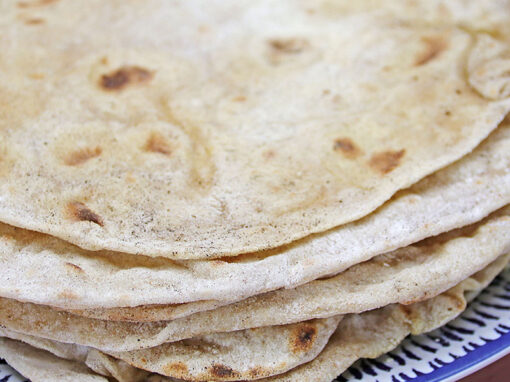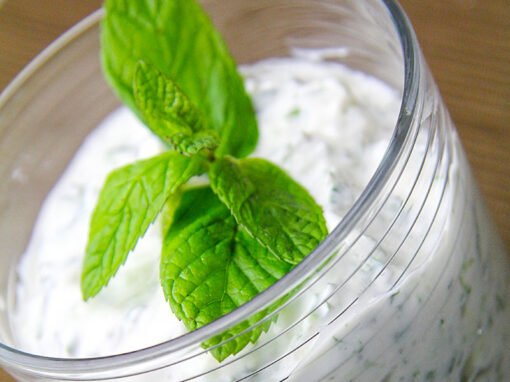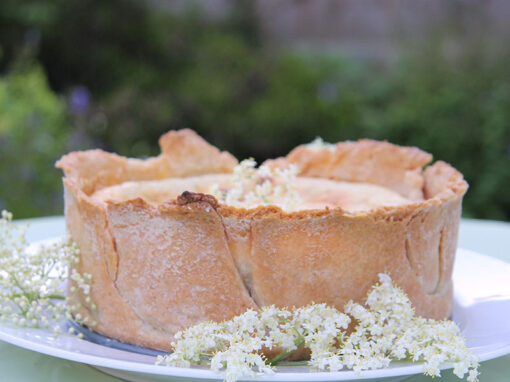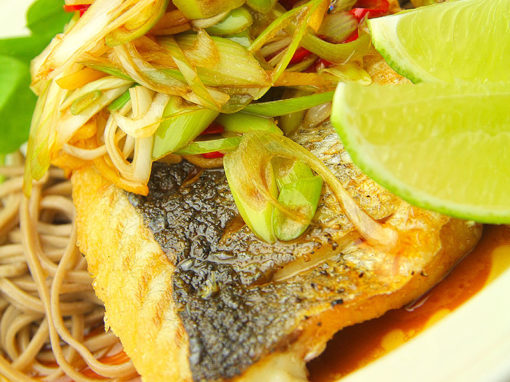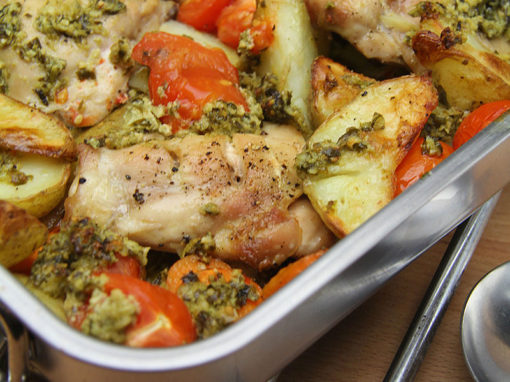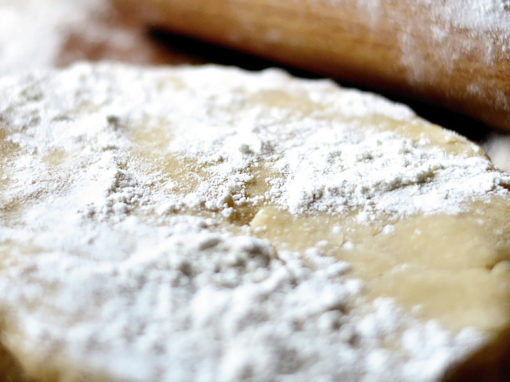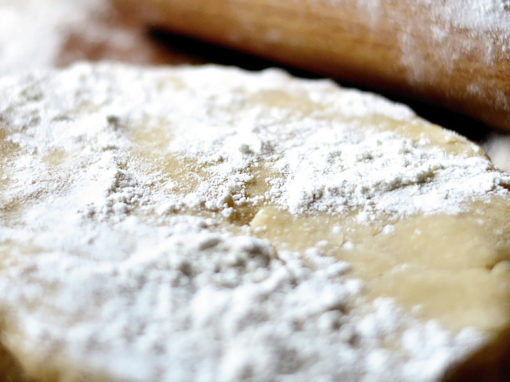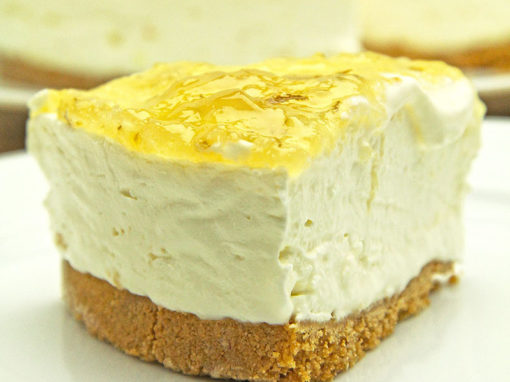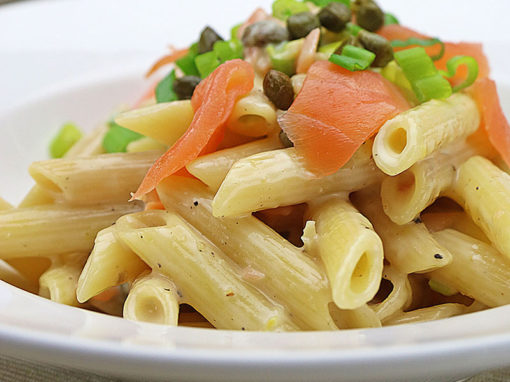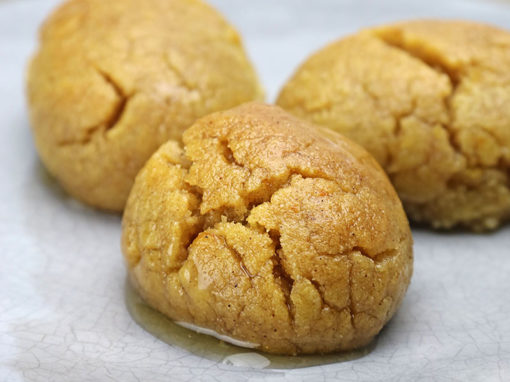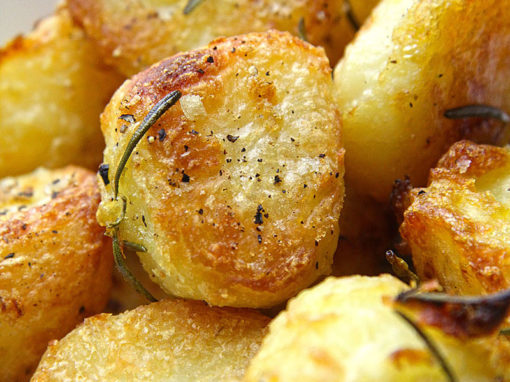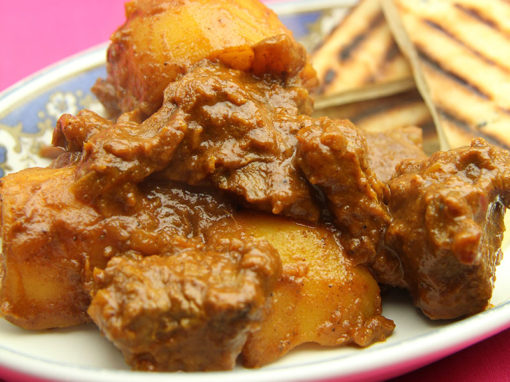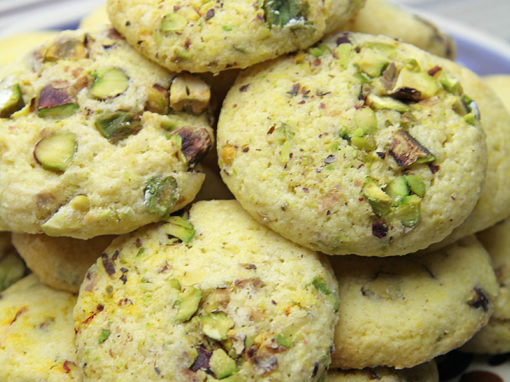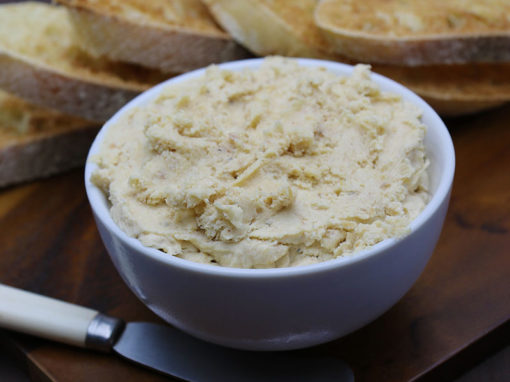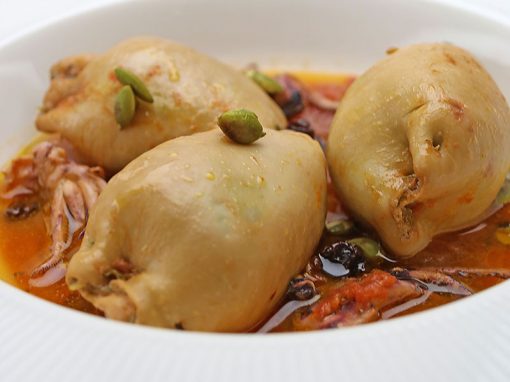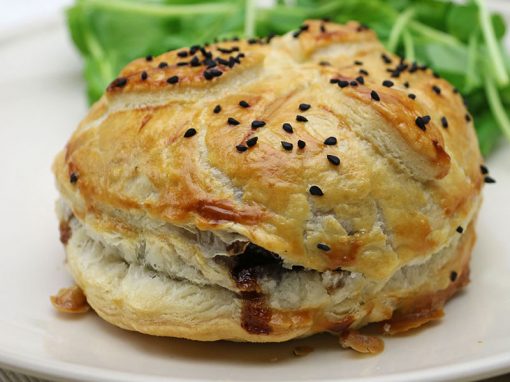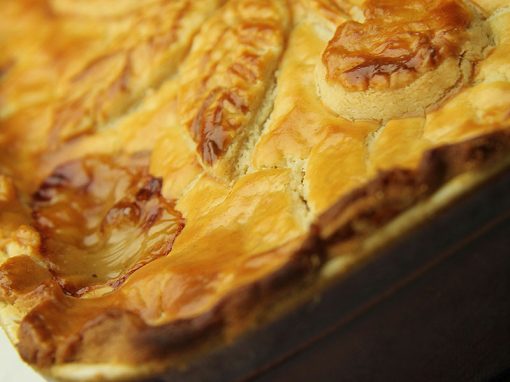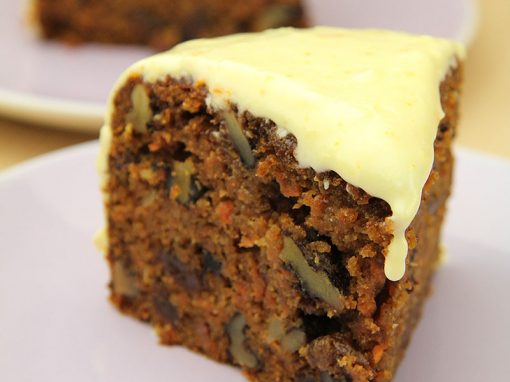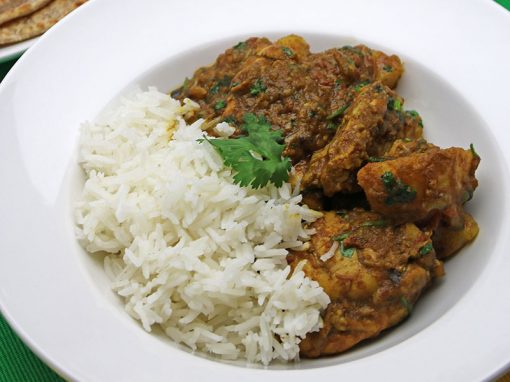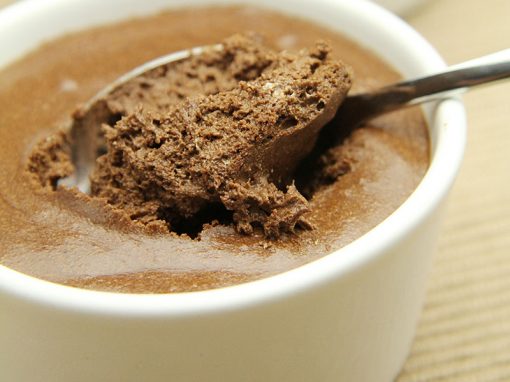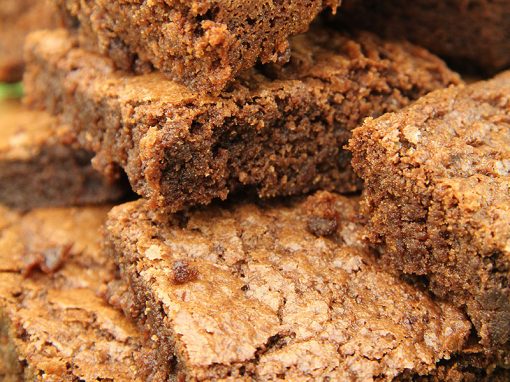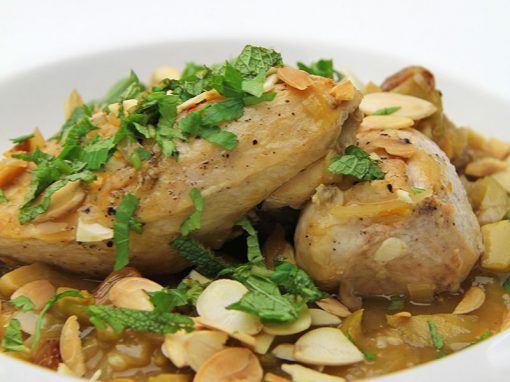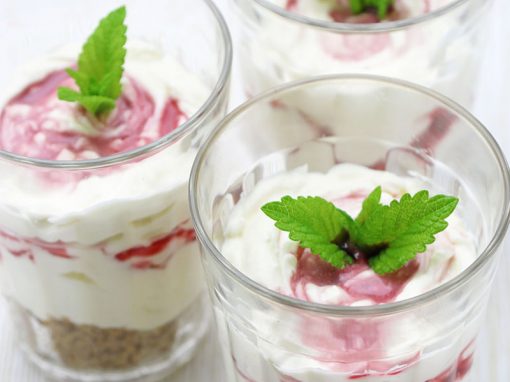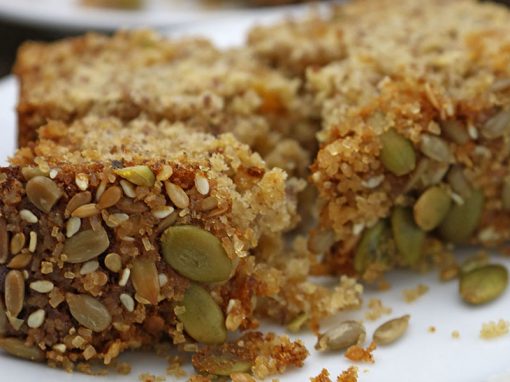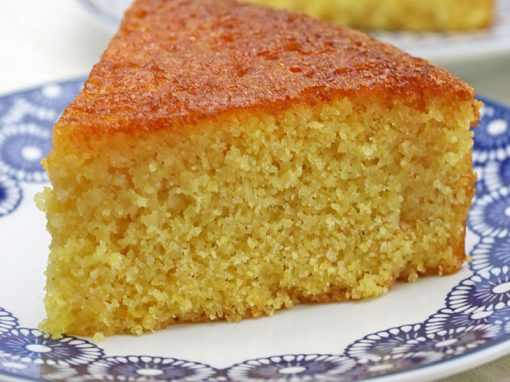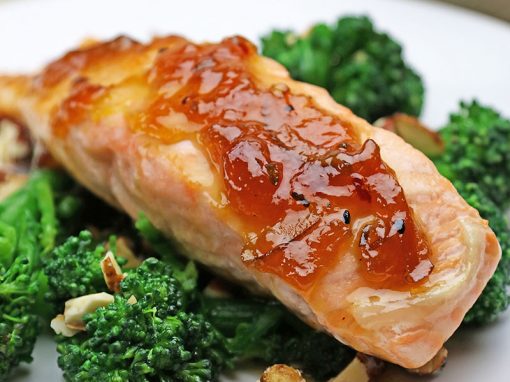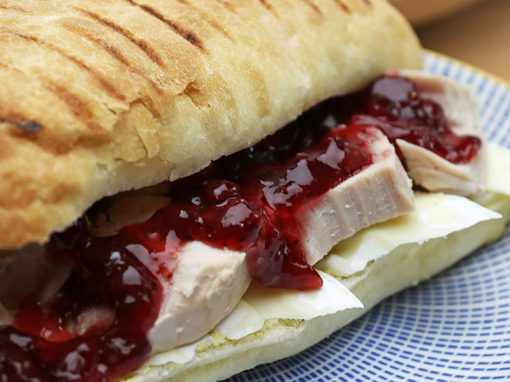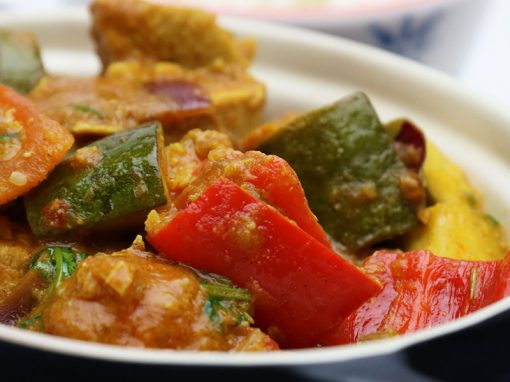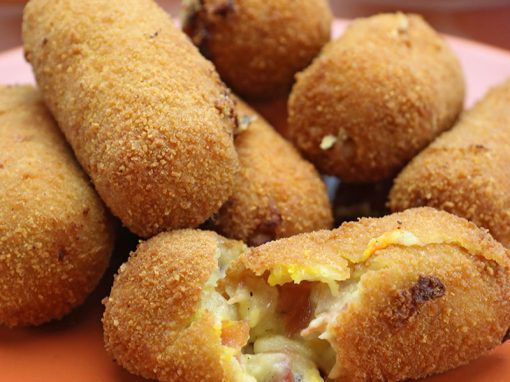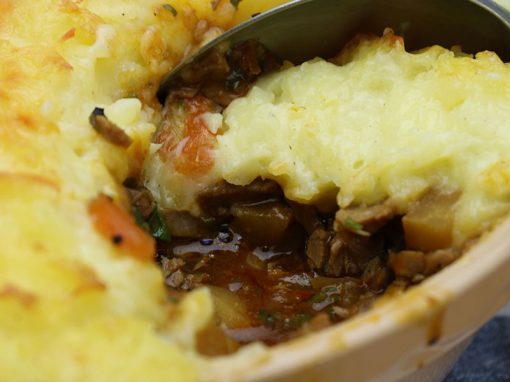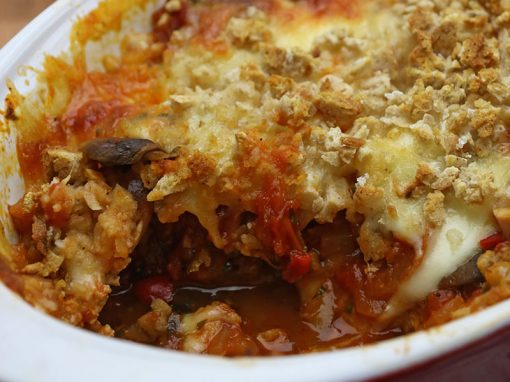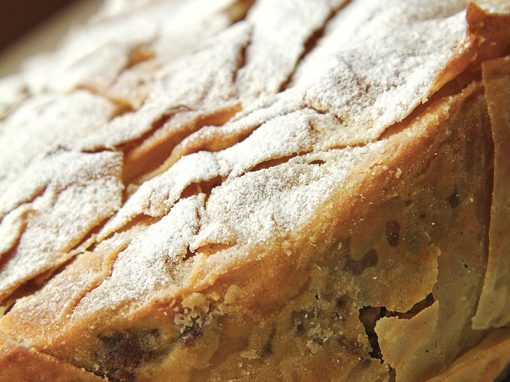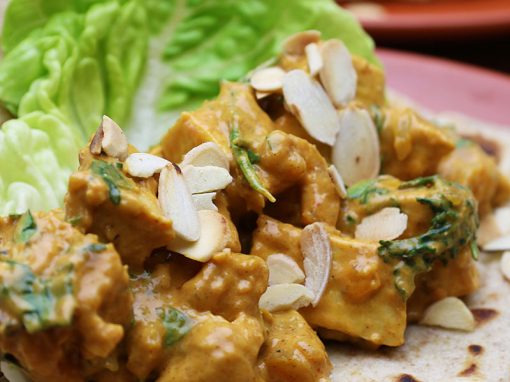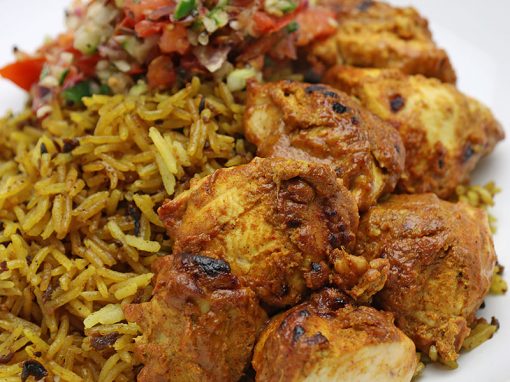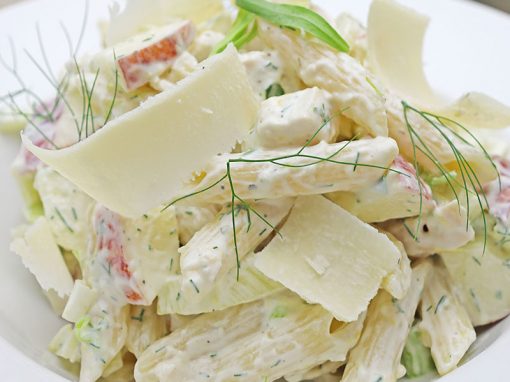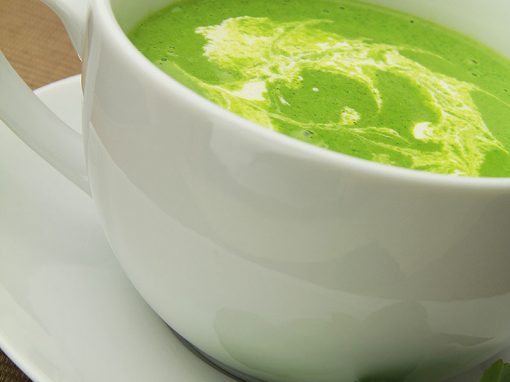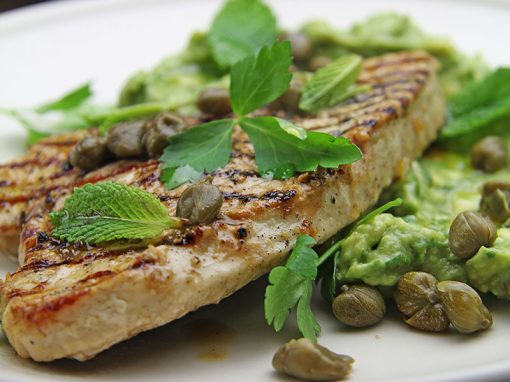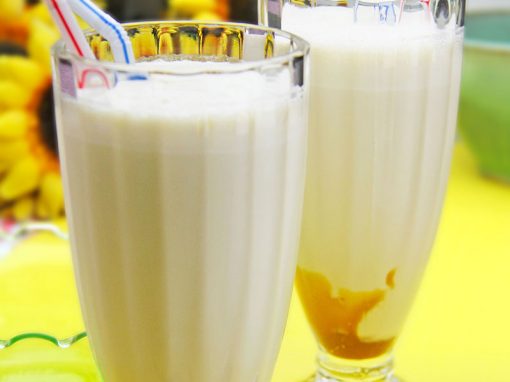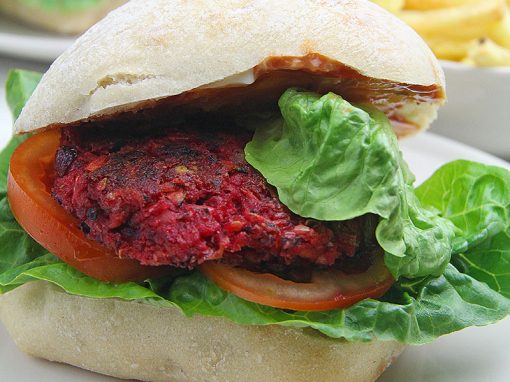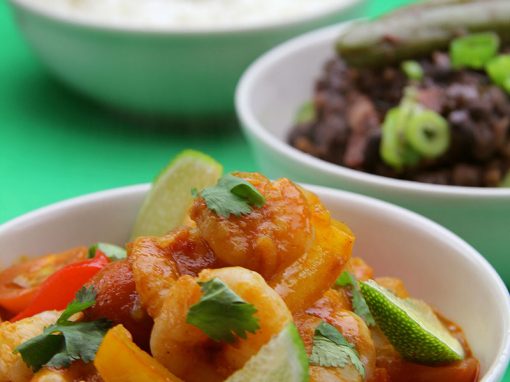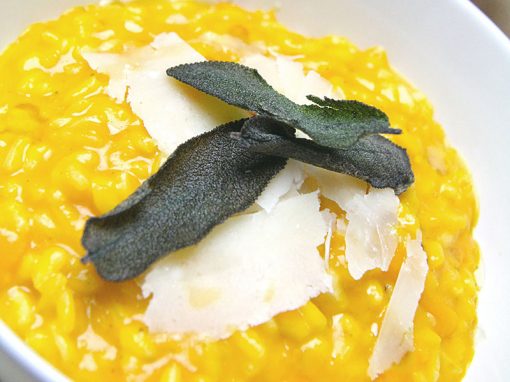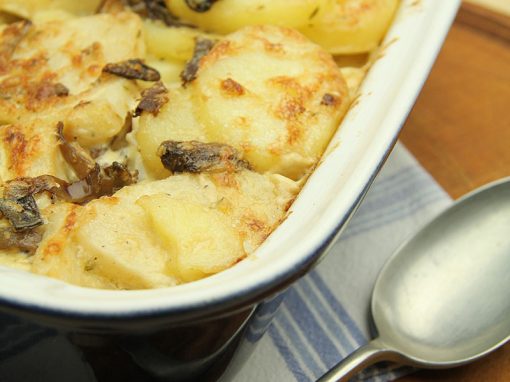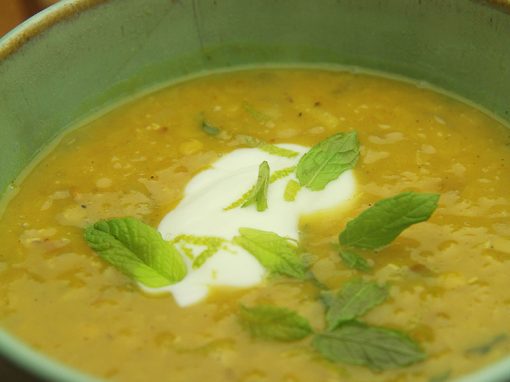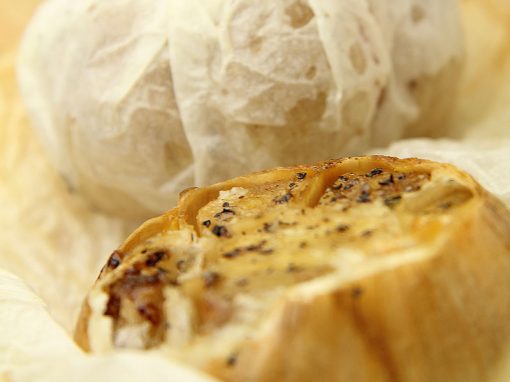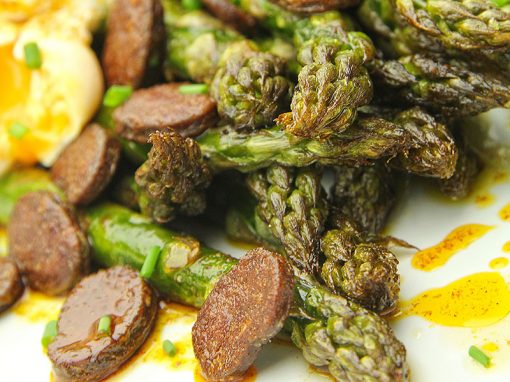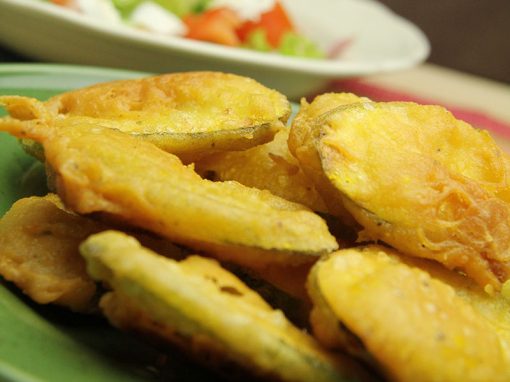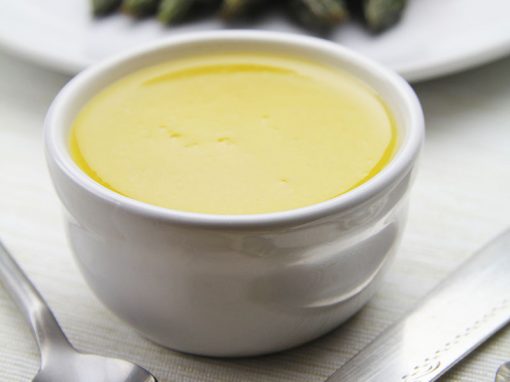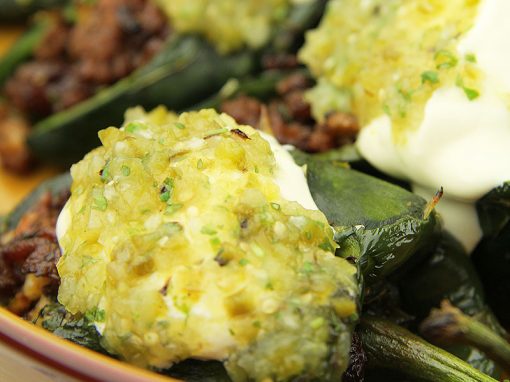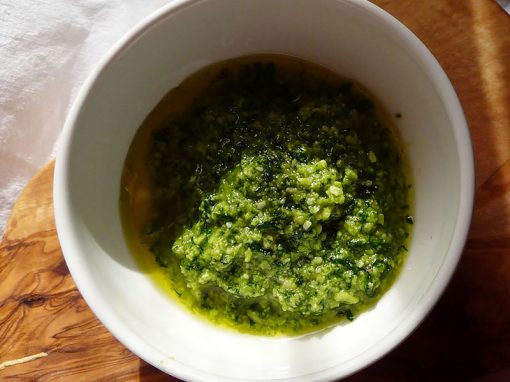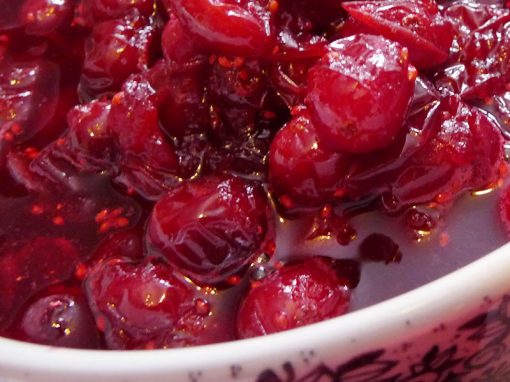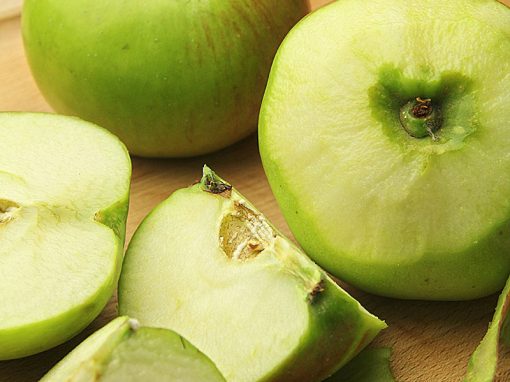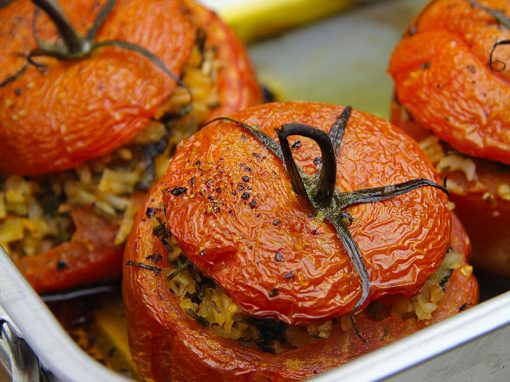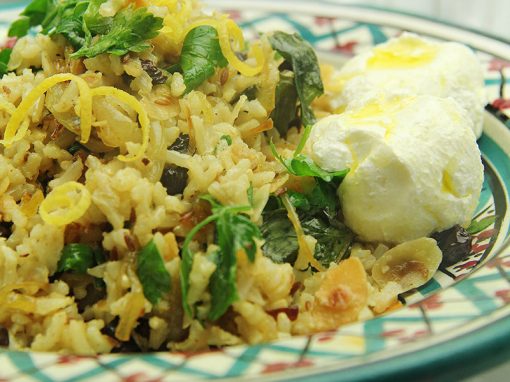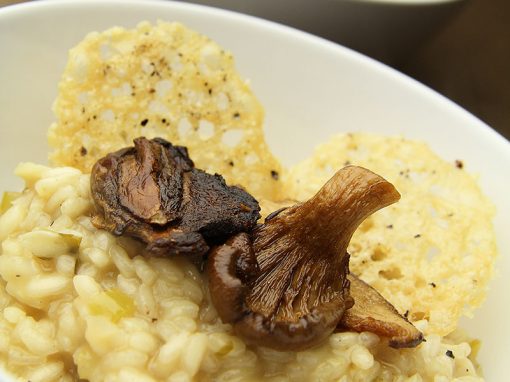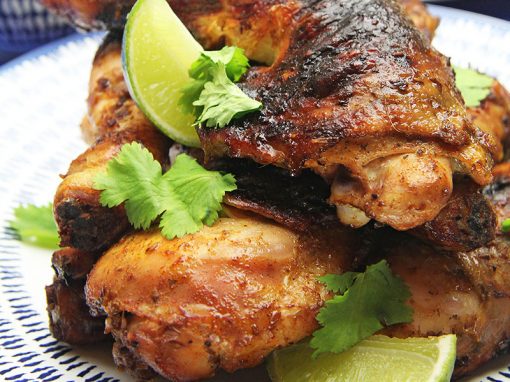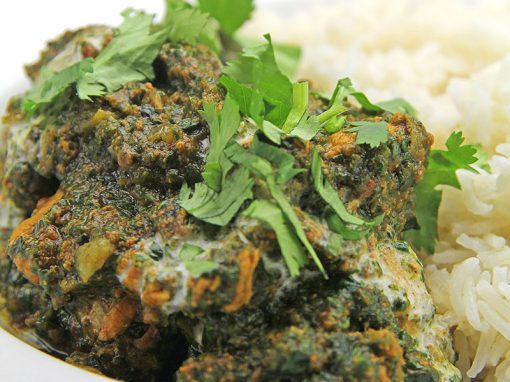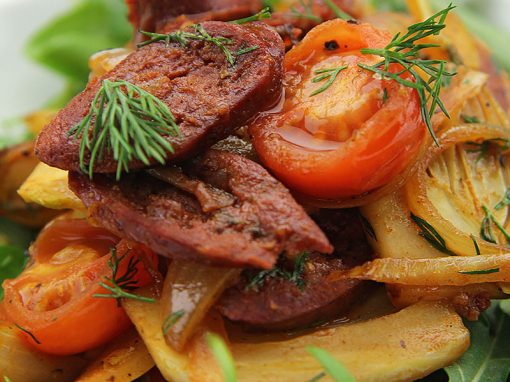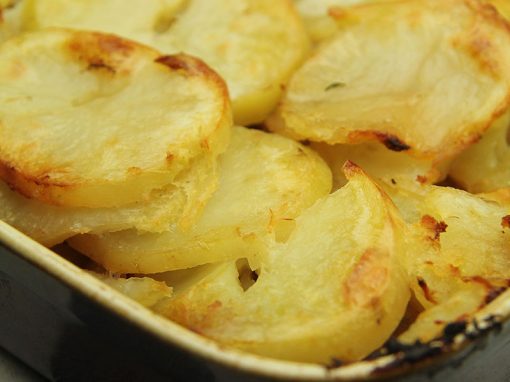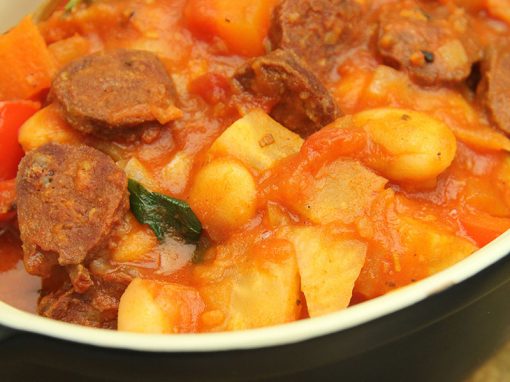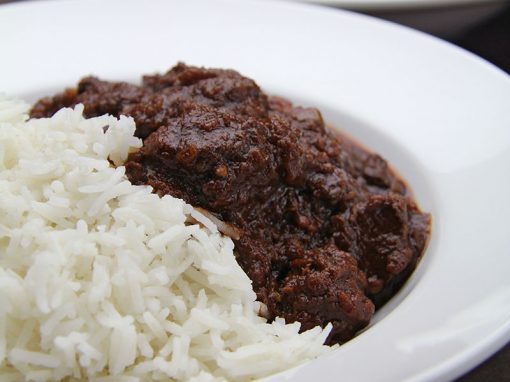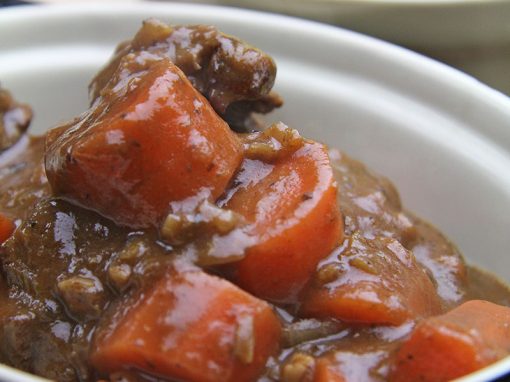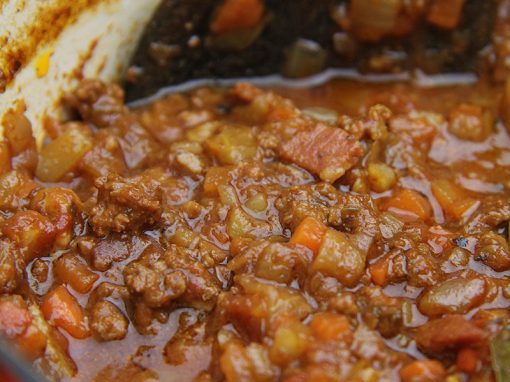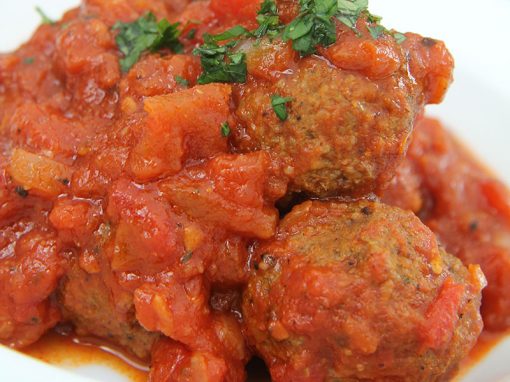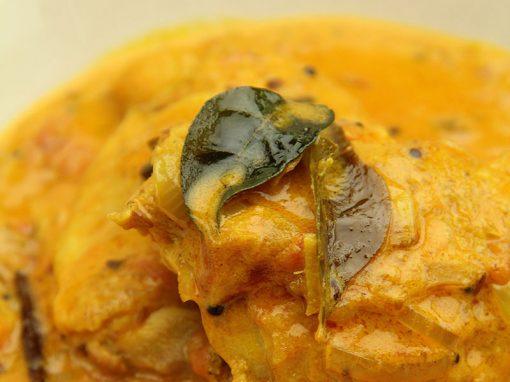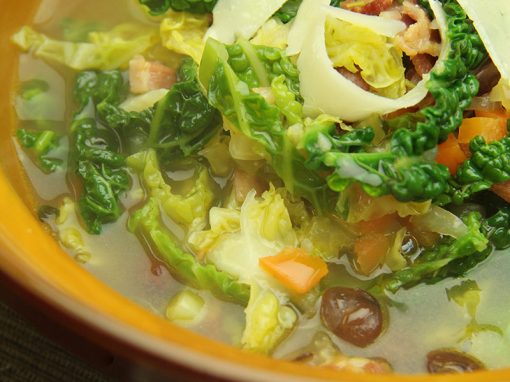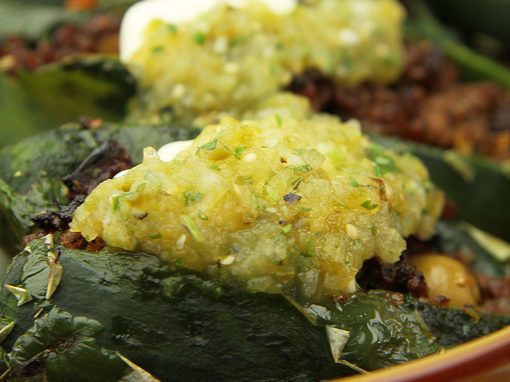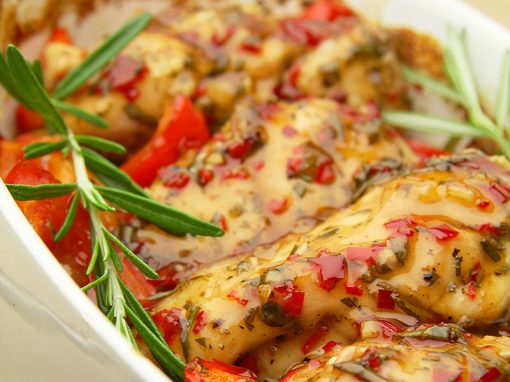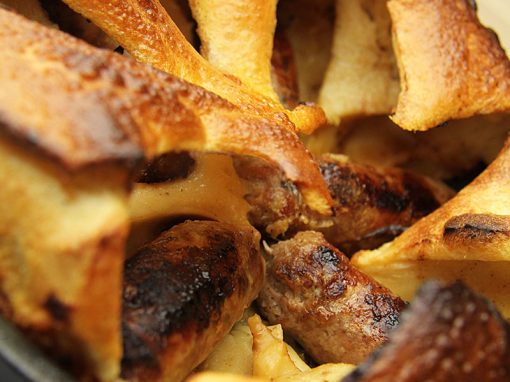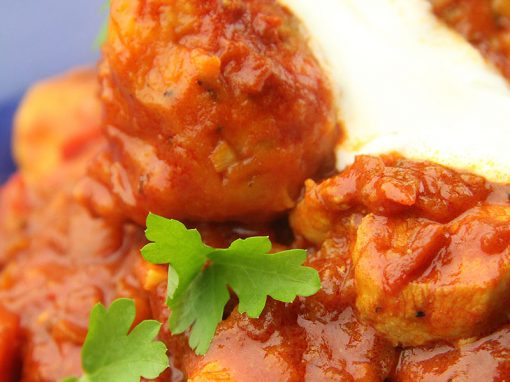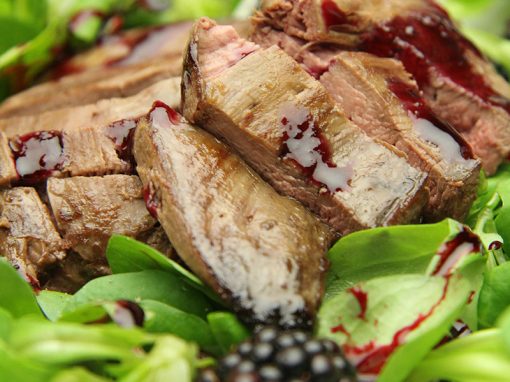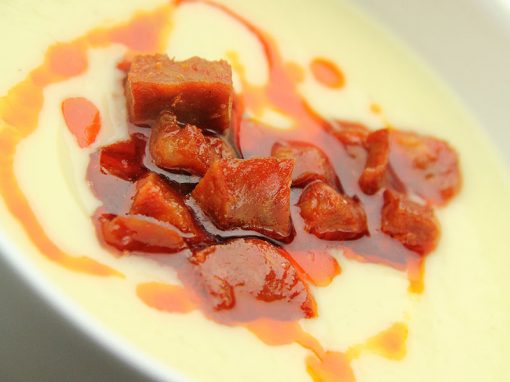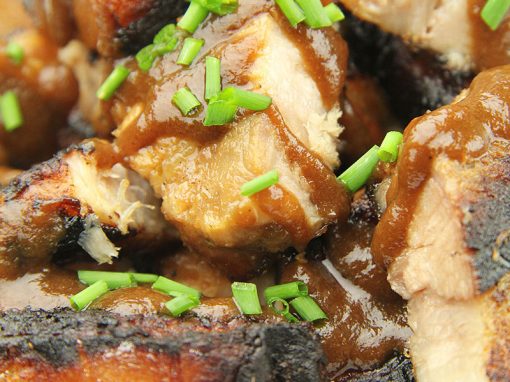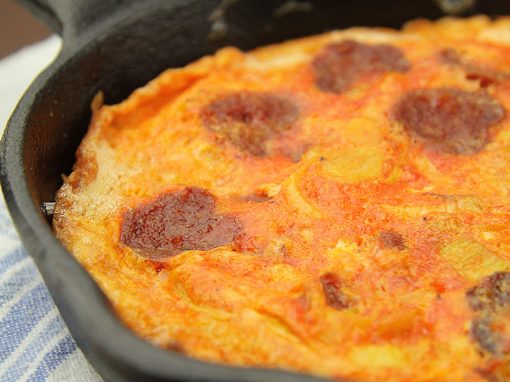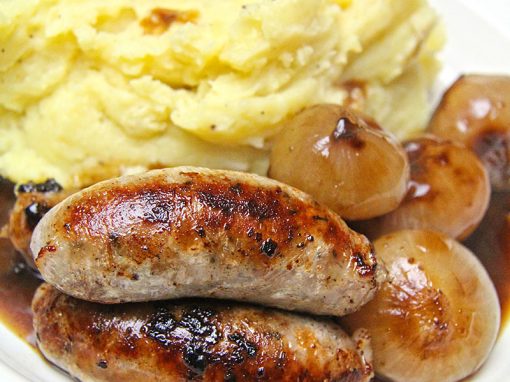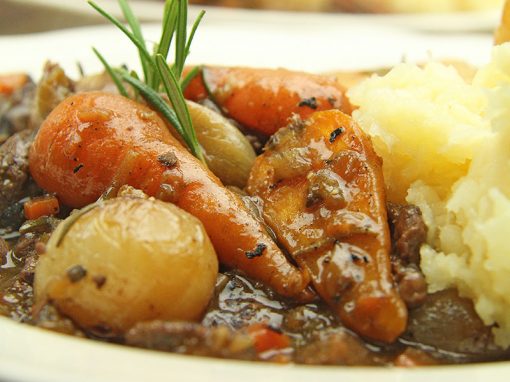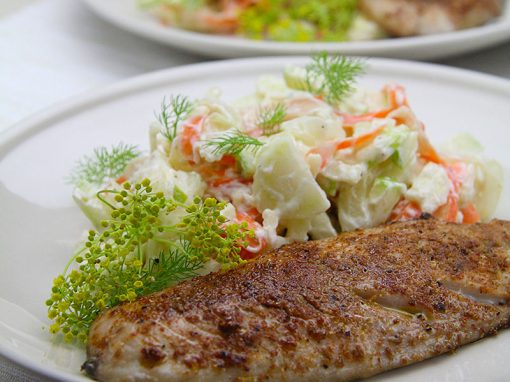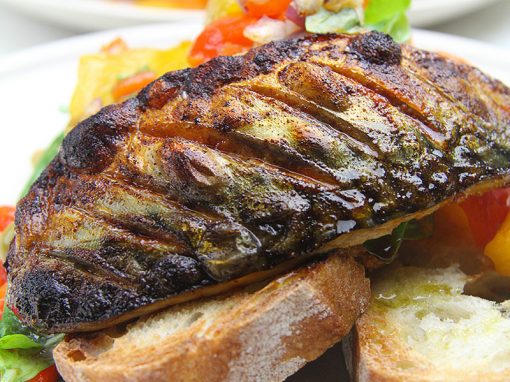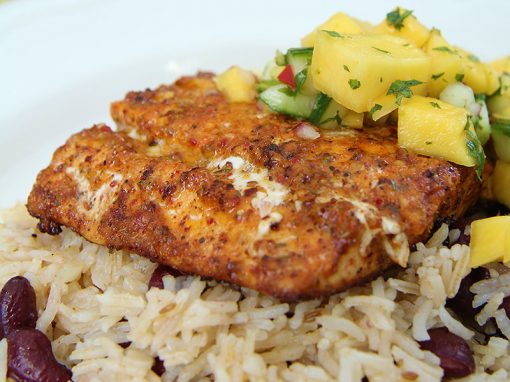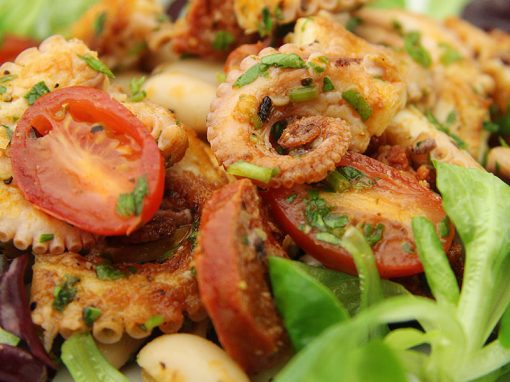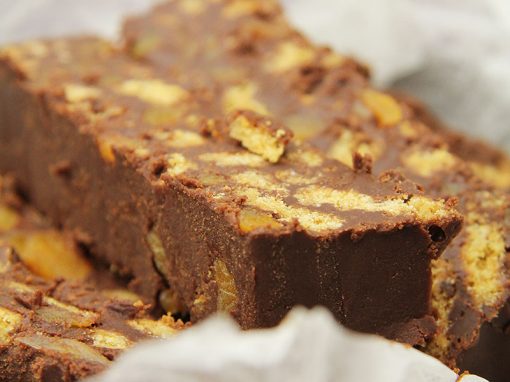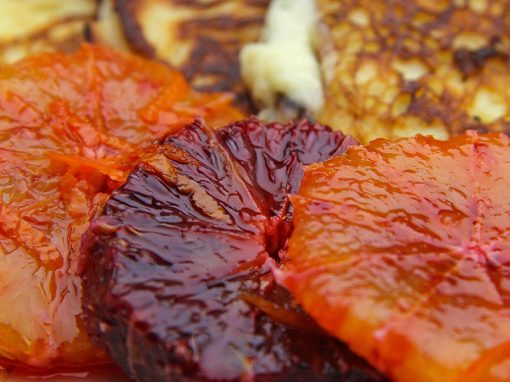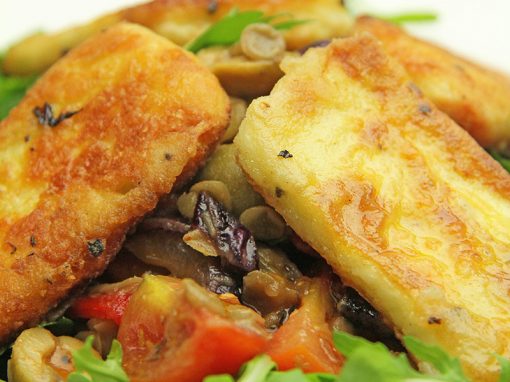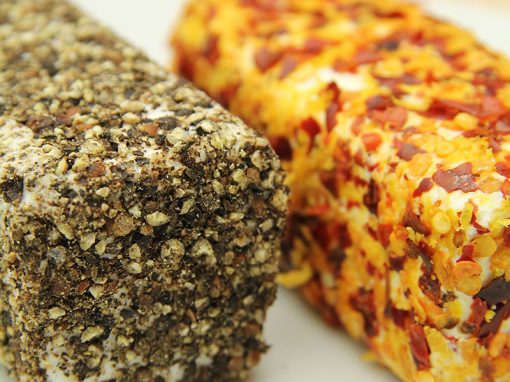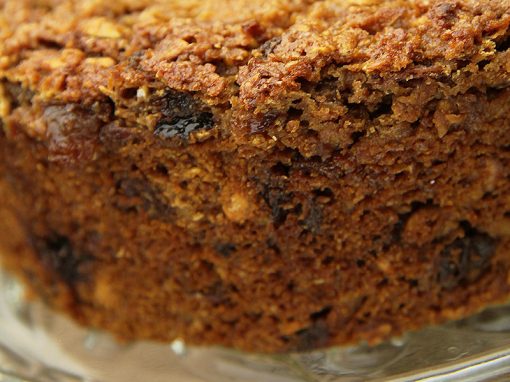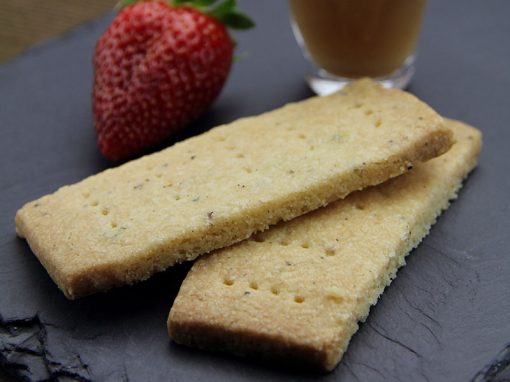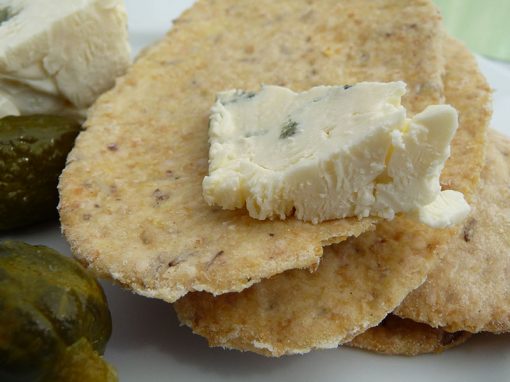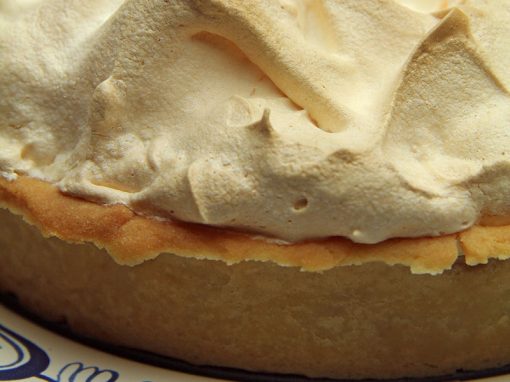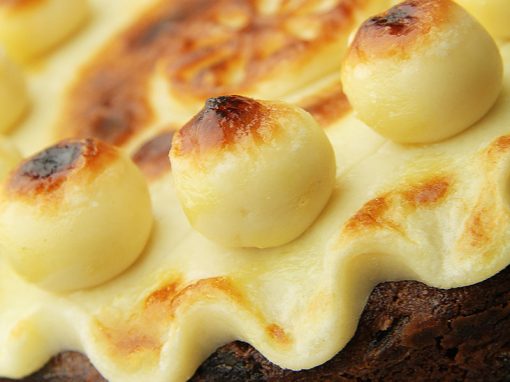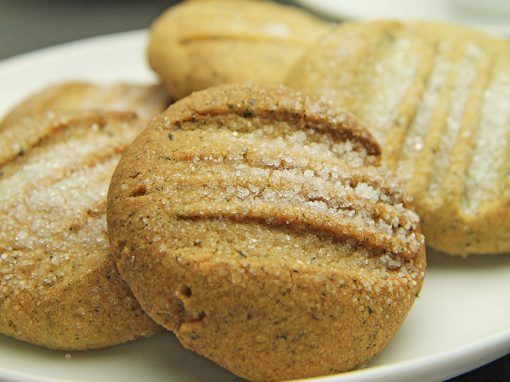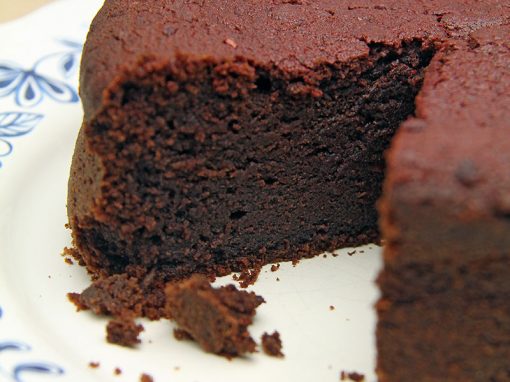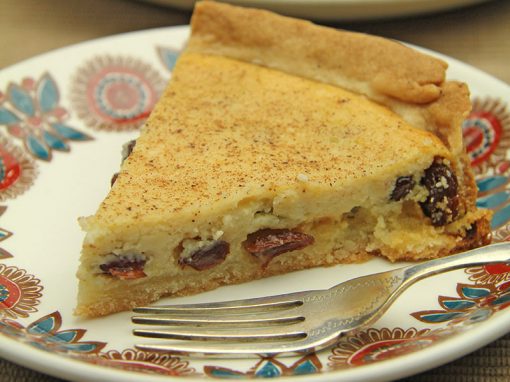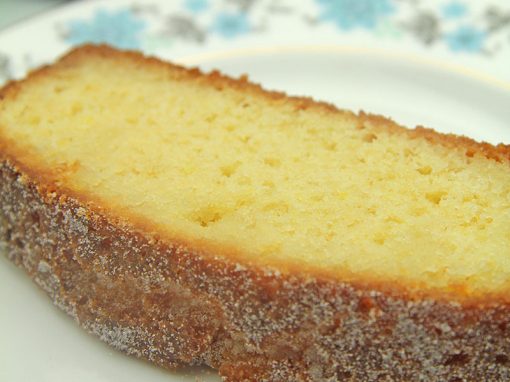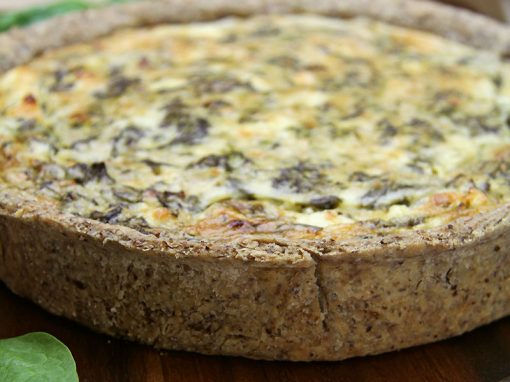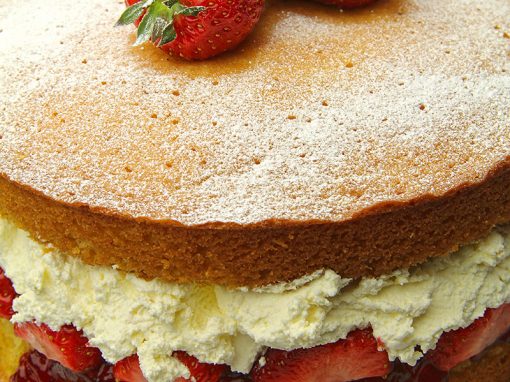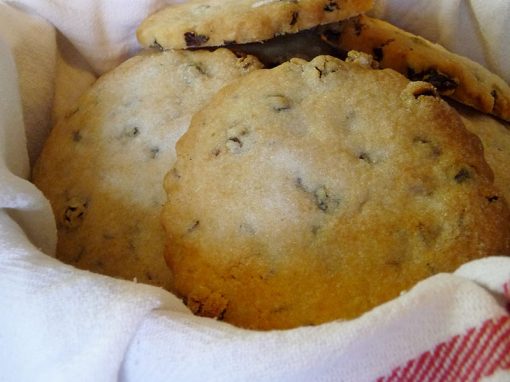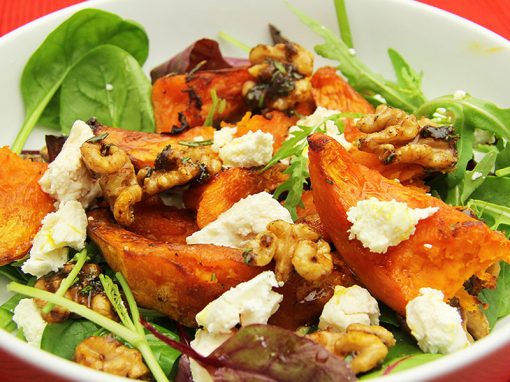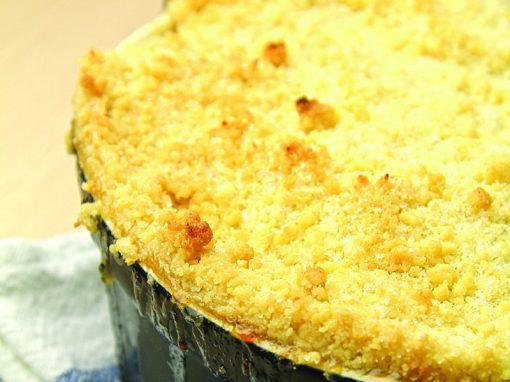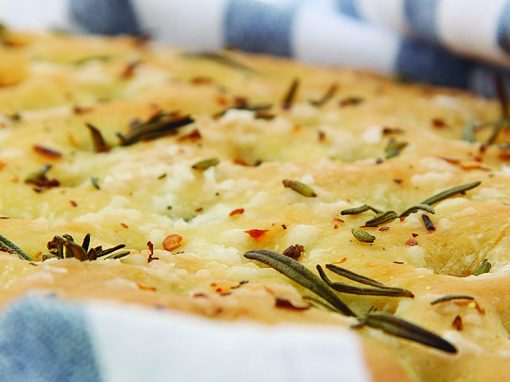 Sign up to receive our newsletter
For the latest producer info, shows, markets, recipes, competitions and more each month. Please be assured that we don't sell or pass on your information to third parties.
Keep up to date with:
New and approved producers and produce
Offers, discounts, competitions and more
Seasonal produce and great tasting downloadable recipe ideas
Shows, events and markets